Dashboard: Vendors by Trade
The Vendors by Trade section on the dashboard consists of a table that lists all trades and the total number of vendors in VIVE performing each trade. This table shows both approved vendors and vendors not in an approved status. Please ensure you search for approved vendors prior to scheduling a vendor to perform work. Figure 2.6 Vendors by Trade shows the "Roofing" trade highlighted. There are 43 vendors in VIVE for this client that perform roofing services.
______________________________________________________________________________
Figure 2.6 Vendors by Trade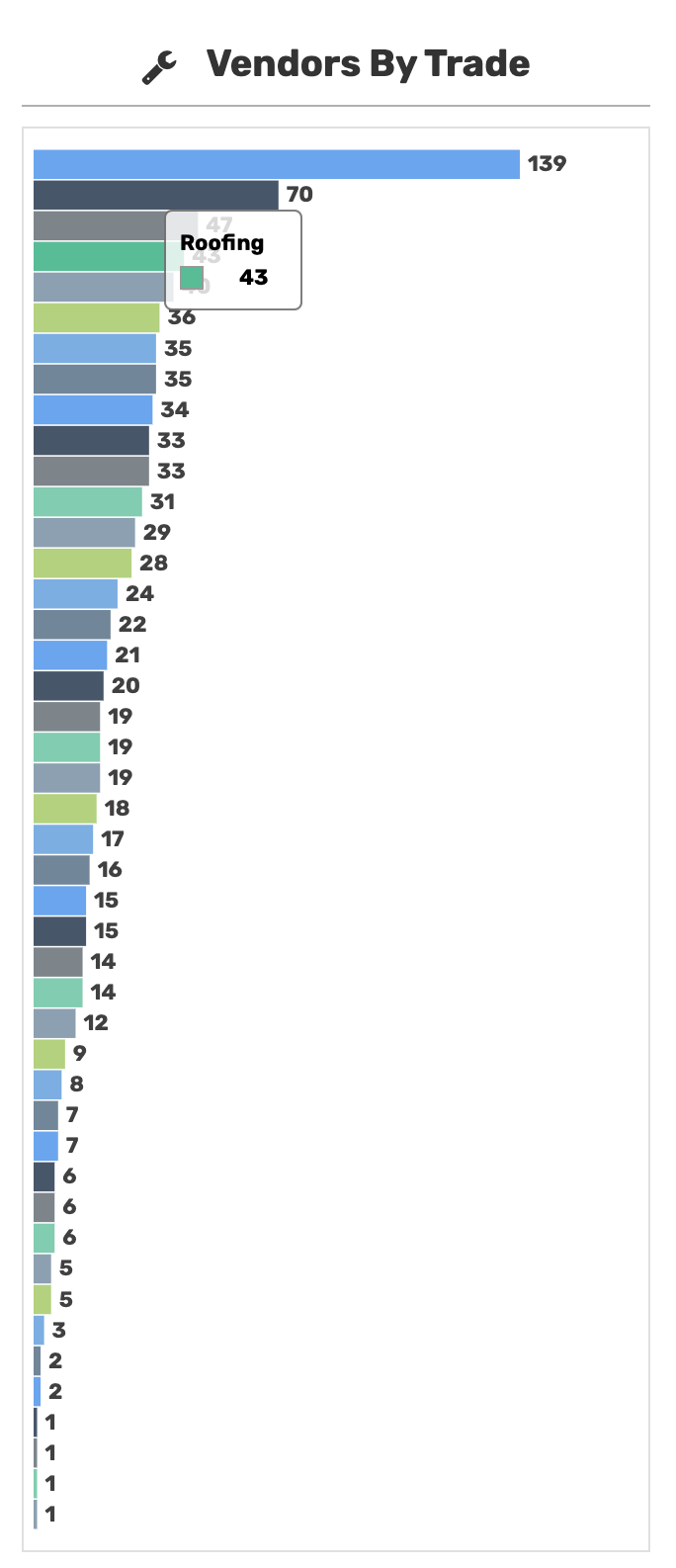 If the user clicks on this trade category, the VIVE Vendors table appears showing all 43 vendors that have "Roofing" listed as a trade.
Please note: If your business performs work in multiple states, ensure that the vendor is approved to perform the trade in the state in which you are hiring. To view which state the vendor is licensed to perform work, click on the vendor's name in the VIVE Vendor table and click on the "Trade & LIcenses" tab. All licences appear including the status of the license and the state in which the license is valid.