Company Information
VIVE Administrators are able to view and modify company information within VIVE.
Sign in to getVIVED.com by entering a valid email and password.
The client dashboard will appear.
Choose the "Admin" icon on the top right of the page and a dropdown menu will appear.
Choose the "My Company" option from the dropdown menu and "Company Information" will appear.
All items with a red * are required fields. Please note, logos must be 300x300px or smaller. An error message will be received when attempting to upload a logo larger than the allowed parameters. Choose the "Save" to save all company information.
______________________________________________________________________________
Figure 1.9 Company Information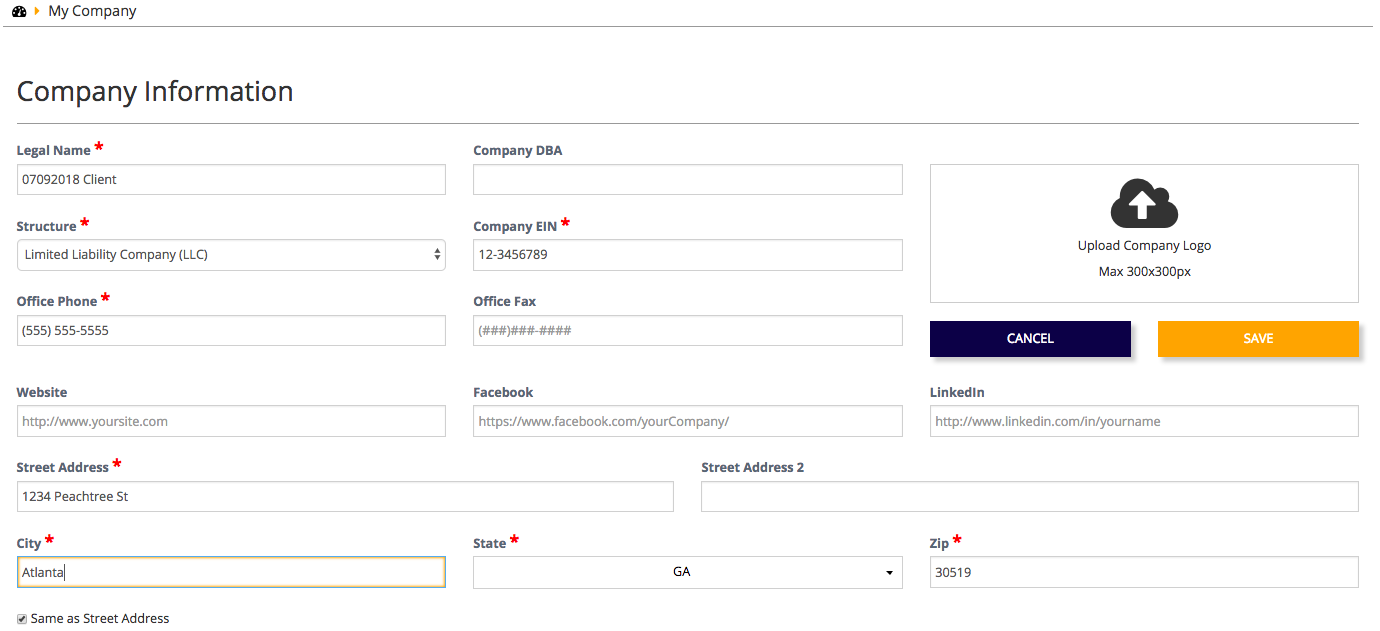 ______________________________________________________________________________