Dashboard: Preferred Vendors
The Preferred Vendors section on the dashboard lists the number of vendors that have been marked in a preferred status by the client. Only clients using the VIVE Preferred vendors feature will have vendors in this section of the dashboard. If your company is not using the preferred vendors' feature, this section will be blank. To view vendor details within a preferred vendor status, click on a preferred vendor's rank (in this example "Trusted Partner").
The Vendors table appears with all vendors that were given the Trusted Partner rank. The preferred vendor naming convention is fully customizable. "Trusted Partner" and "Preferred Vendor Program" may not be an option in your Preferred Vendor section due to your company's personalized naming convention.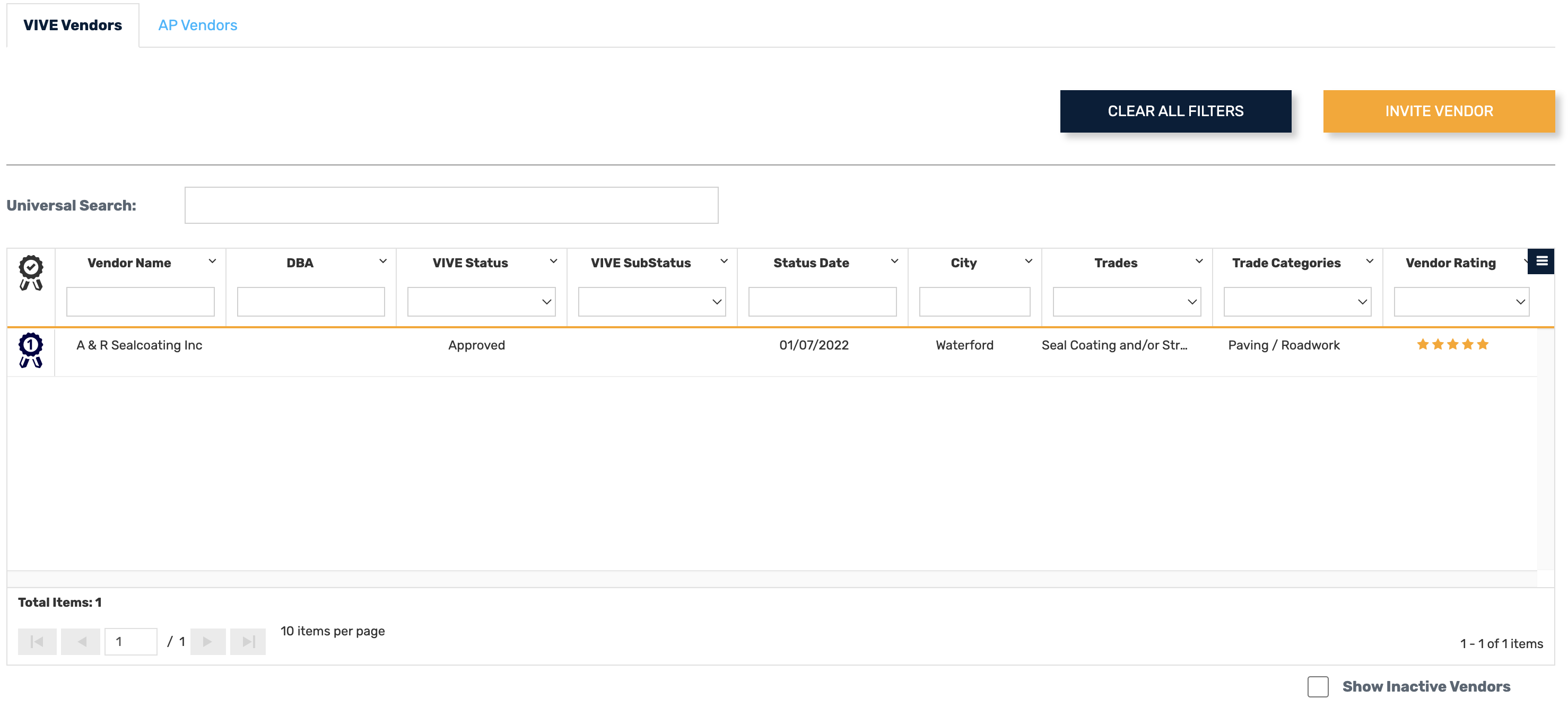 Preferred Vendor Video: