QuickSourceBids for Vendors
The vendor receives an email asking them to respond to the bid.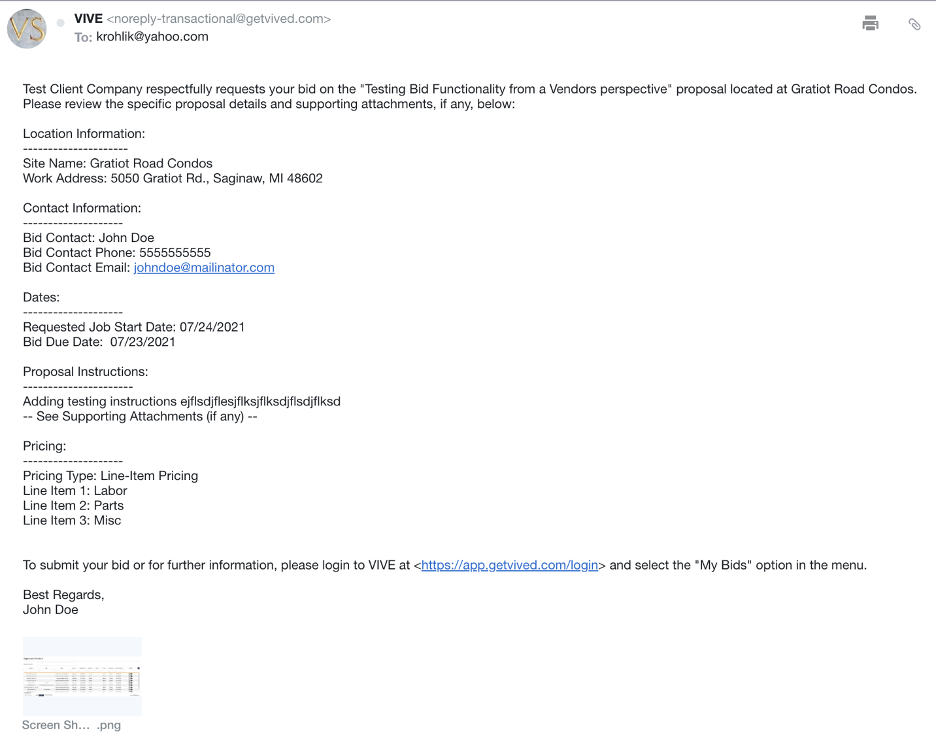 Vendor clicks on the link from the email and logs into their VIVE account or vendor logs directly into their VIVE account and clicks on the "My Bids" icon

All Bid Opportunities appear.

Click on the bid in which you wish to provide a response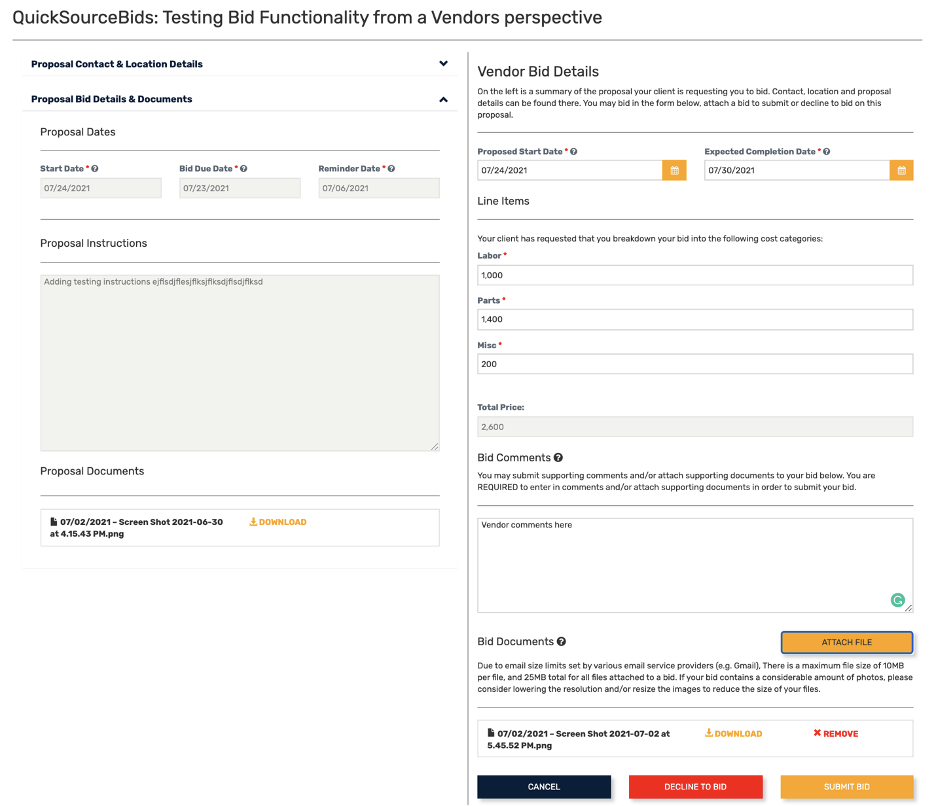 Enter all bid details, including start and completion dates, cost information, comments, and attached support documents. Then click "Submit Bid".
You have successfully submitted your Bid!

You will be notified through email once the client has made a bid decision.