Many of our clients have a VIVE Vendor registration page on their website. Either begin the VIVE registration on the company's website or find the company you wish to register with directly from the following list: VIVE Client Registration Links.
Enter the required information and click the "Begin Registration" button.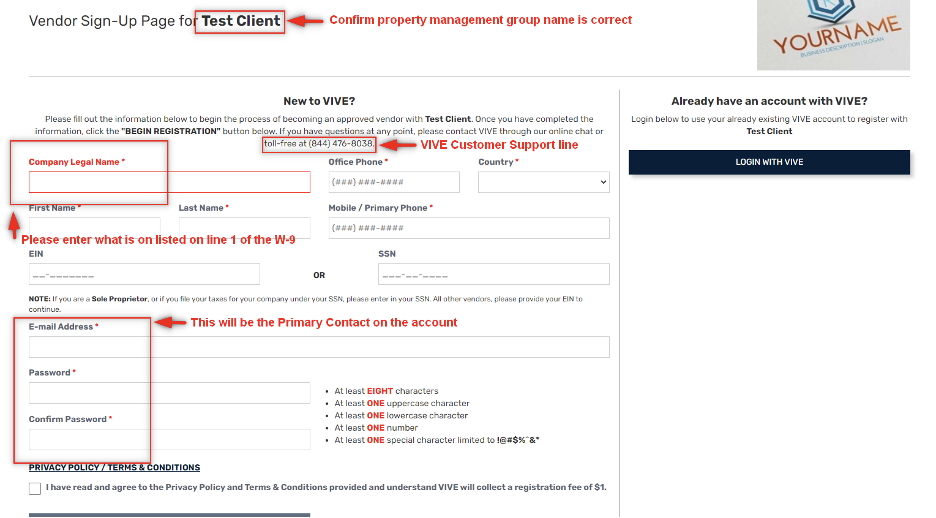 If you receive the following Error message: "An account with the same information already exists in VIVE. Please call our Toll Free Number". This indicates there is an existing VIVE account assigned to either the email entered or the EIN number entered.
To add this new client to your existing account, click on the "Log in with VIVE" button and enter your email and password. Call or chat with VIVE if you need assistance.

Once the "Begin Registration" button is clicked, the account information is now visible in VIVE in a status of "registration". All registration screens must be completed prior to VIVE performing the renew of the submitted information.